2023年高速加工国际会议即将于10月25日—28日在南京召开。
会议官网:www.imhdtec.com/conference/hsm2023/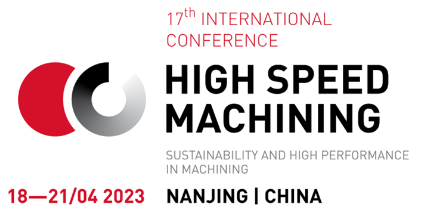 会议历史
The International Conference on High Speed Machining (HSM Conference) was initiated in Germany, France, Spain and has been successfully held in Europe and China for more than 20 years. The HSM conference aims to establish a platform for scientists and engineers to exchange new ideas, share latest results and experiences, as well as discuss hot spots of researches in the field of advanced machining technology.
当前会议
The current 17th conference will be held in Nanjing, China, from October 25th to 28st, 2023. The conference is organized under sponsorship of International academy of production engineering CIRP.
主要议题
HSM2023 focuses on sustainable high performance machining and additive technology, tools and production machines:
Cutting tools, cutting processes, abrasive processes, cutting conditions and their optimization

Cutting process simulation and virtual machining, digital twin for cutting processes

Sustainable machining

Machining strategies for high productivity

Machining of difficult-to-cut materials

Machinability of materials after additive / casting /forming processes

Intelligent machines and intelligent manufacturing, monitoring of technological processes

Sensor and actuator integrated tooling systems

Design, modeling, optimizing, testing and diagnostic of machines for machining, additive and hybrid processes

Vibrations in machining, machining dynamics and chatter avoidance

Thermal behavior of machine tools, production process as a source of thermal load

Precision and ultra precision machining and machines

Grinding of composites materials

Micro machining, tools and machine tools

Digitalization in future machining

Hybrid manufacturing - subtractive and additive processes in one working space

Diagnostics and measuring, experimental approaches in machining

Industrial case studies related to the above-mentioned topics
征文方式
The papers selection will be made on the basis of extended abstracts. Prospective authors are invited to submit a manuscript of 6-8 pages in English, preferably including figures and tables, to the Conference Secretariat by e-mail (Word format). Welcome to submit full paper to HSM email box - hsm2023@nuaa.edu.cn (before May. 31th, 2023 ).